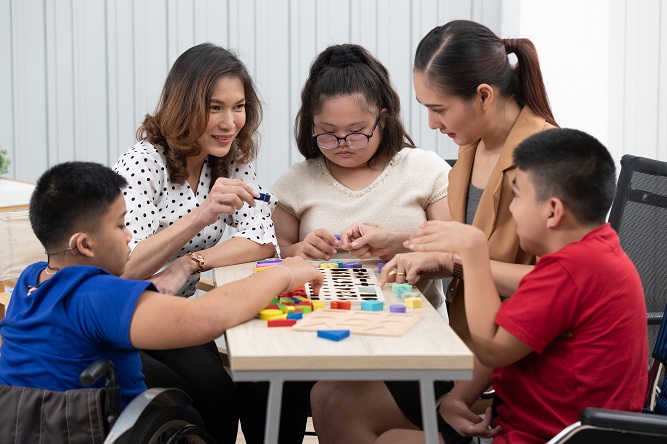 A healthy and without any medical conditions is perhaps the most important thing that parents hope for during childbirth. But for some, this isn't the case. In fact, every year, 6% of infants worldwide are born with serious physical and mental conditions.
According to World Health Organization, it's estimated that about one in 100 children worldwide has autism. As a parent who might have learned that your child or a loved one has this condition, you're most probably wondering what to do next. Taking care of a child with autism can be challenging especially for those who aren't equipped with the right information to take care of a person who has the disorder.
Fortunately, Behavioral Initiatives is always here to assist you in giving the highest quality of appropriate care to individuals with autism spectrum disorder, developmental disabilities, and behavioral challenges. We strive to decrease problem behaviors of children diagnosed with autism.
As parents of autistic children, as soon as a diagnosis has been made, getting treatment for your children is essential and the best way to take care of them. The sooner your children receive a diagnosis and begin treatment through our cognitive behavior therapy in Pembroke Pines, Florida, the better equipped they will be to deal with their condition as they grow older.
We provide applied behavior analysis in Broward County, Florida and many other services including but are not limited to the following:
Behavior Management
School Support
So, if you are looking for a place that provides behavior therapy in Pembroke Pines, Florida to get treatment for your children, don't hesitate to call us today at 754-264-8779.