Outstanding care, always
OUR HISTORY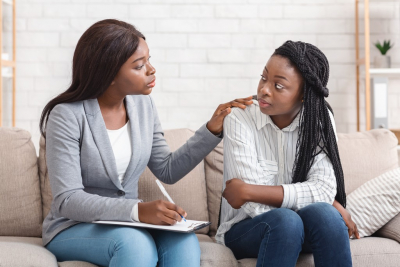 Behavioral Initiatives is a family business owned and managed by a husband and wife team, Edmund and Sarah Bartlett, providing Behavior Therapy in Pembroke Pines, Florida. We started in 2009 as a sole practitioner operation named after Sarah Bartlett, intending to leverage her many years of experience and knowledge to support the behavioral and developmental needs of those diagnosed with autism and related disorders in South Florida.
Her passion to support this community was ignited in 2001 while completing an internship that introduced her to ABA. She saw first-hand the challenges faced by those diagnosed with autism and the positive impact of ABA. She immediately fell in love, knowing that this was not just a job, but a calling. Since then, she has committed to the science of Applied Behavior Analysis and its advancement and skillful application. In 2012, we decided to form an agency that would support current and aspiring ABA professionals who share the same passion and drive for excellence in this field. Two years later, we would change the name to Behavioral Initiatives.
We pride ourselves on being a group of dedicated professionals, providing quality Applied Behavior Analysis services to individuals with various behavioral and developmental disorders.
Mission Statement
It is our mission to provide quality Applied Behavior Analysis (ABA) to improve the lives of individuals with autism spectrum disorder, developmental disabilities, and behavioral challenges.
CORE VALUES
Integrity

We work with integrity of the highest level. This is non-negotiable and never compromised. We continuously seek to make choices for the development of our clients and line of work.

Excellence

We strive to excel in all our operations. We want our clients to receive no less from our organization.

Commitment

We are committed to the science, application, and advancement of Applied Behavior Analysis (ABA). We are passionate in facilitating and applying comprehensive ABA techniques for better health outcomes.

Support

We wish to develop a supportive environment for our staff and clients. This extends to their parents/caregivers, behavior specialists, care staff, and the community as a whole.
LEARN MORE
Contact us at 754-264-8779 or message us for all your general inquiries and to request specific information. We're here to help!