Our clients are at the center of everything we do.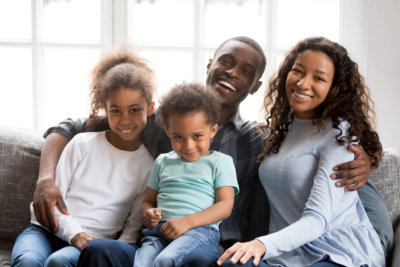 Behavioral Initiatives specializes in providing Behavior Therapy in Pembroke Pines, Florida. We are committed to providing high-quality services for individuals and families impacted by Autism Spectrum Disorder, Developmental Disabilities, and Behavioral Disorders.
Our services include:
Behavior Management
We offer an initial consultation to better understand your families' needs. A fundamental premise of ABA is that behavior is largely a product of its immediate environment. Therefore, our first step is to conduct an assessment by observing and gathering information about your child's behavior in the locations in which the problems are frequently occurring, such as the home, school, and/or community environments to determine possible causes. Following this assessment, a treatment plan is developed to help improve your child's behavior. We will train you and any other caregivers on the specifics of the treatment plan. You will understand how best to prevent problem behaviors and the best course of action to take when they occur. Progress will be monitored and services will gradually fade out as outlined goals are achieved.
Our team of qualified ABA professionals is adept in addressing many common childhood problem behaviors such as:
Aggression
Crying/ Whining
Tantrums
Disruptive Behaviors
Not Following Directions
Toileting Problems
Eating Problems
Bedtime Problems
In addition, we offer training workshops on a variety of topics in the application of behavioral principles in parenting and childcare.
Early Intervention
Our early intervention program held at our center offers intensive 1:1 ABA services for children aged 18 months to 5 years old diagnosed with autism or other related developmental disabilities. Following an initial assessment, an individualized program will be developed for your child. Interventions are designed to capitalize on your child's motivation and make the learning process fun! A variety of areas are targeted within the program including:
Communication – requesting needs and wants; replacing problem behaviors, such as tantrums, to get a desired item by appropriately requesting the item
Following individual and group instructions
Behavior management
Toileting and handwashing
Feeding – independent eating, addressing problems associated with eating
Play Skills – playing independently with a variety of toys and activities
Social skills – parallel play, turn-taking, and responding to and initiating play with peers
School Readiness – engaging in tasks independently, participating in group activities, transitioning between activities
ABA Therapy
We offer ABA therapy services to children and adolescents up to age 18 who are diagnosed with autism or other related developmental disabilities. Individualized intervention plans are focused on the overarching goal of eliminating problem behaviors and increasing functional behaviors. Services may be comprehensive, covering skills in many areas or focused on more specific skills in targeted areas.
Therapy sessions may take place at our center and/or in the client's natural environment and may be more or less structured, depending on the client's individual needs. Services may be 1:1 and/or conducted in a group format as in a social skills group. Examples of the variety of skills addressed include functional communication; following instructions; compliance with activities, such as taking medications, brushing teeth, and getting a haircut; tolerance to changes in the environment; safety skills, such as wearing a seatbelt in the car without negative behavior; using a public restroom; participation in family outings; daily living skills; leisure; and social interaction skills to name a few.
Common behaviors addressed include:
Noncompliance
Tantrums
Elopement/ running away
Screaming/ Yelling
Crying
Self-injurious behavior
Physical and Verbal Aggression
Property Destruction
Stereotypic behaviors
Disruptive behaviors
Socially inappropriate behaviors
Higher levels of parental involvement are associated with faster and more lasting gains. Parent and caregiver involvement is a very important component of our services and is a required component of all treatment plans.
In addition, we offer training workshops for parents and professionals on a variety of topics in ABA and autism including:
Managing Difficult Behaviors in Public
Building Independence in Your Child (teaching daily living tasks)
Increasing Communication Skills
And More
School Support
Our BCBAs and RBTs support schools, classrooms, and individual students in both private and public settings. We utilize various ABA-based consultation and training methods to help schools develop or improve already existing systems to improve the behaviors of individual students and classrooms. We work collaboratively with teachers, administrators, school staff, and interdisciplinary teams to develop behavior supports that promote positive behaviors, opportunities for inclusion, and student independence. Additionally, our ABA consultants work with teachers and staff to implement effective classroom systems and teaching practices based on the principles of Applied Behavior Analysis (ABA).
Staff training and workshops are available on a variety of topics in ABA including, assessment and treatment of problem behavior, verbal behavior, and ABA in the classroom, to name a few.
Telehealth
We understand that our clients may need support even outside our sessions. This is why we make sure that we are available whenever they need us. With our telehealth services, parents, guardians, or caregivers of children who have behavioral health issues, developmental disabilities and those that have been diagnosed with an autism spectrum disorder can be guided in managing their loved one's condition even at the comforts of their home. They can be given the guidance that they need in fostering learning and development among their children through the principles of ABA therapy.
Our ABA therapy services are available for children/teens from 18 months – 18 years old.
GET IN TOUCH
Schedule an appointment today for a discussion and assessment of your ABA therapy and consultation needs.
Got other service-related inquiries? Call us at 754-264-8779 or message us for assistance.