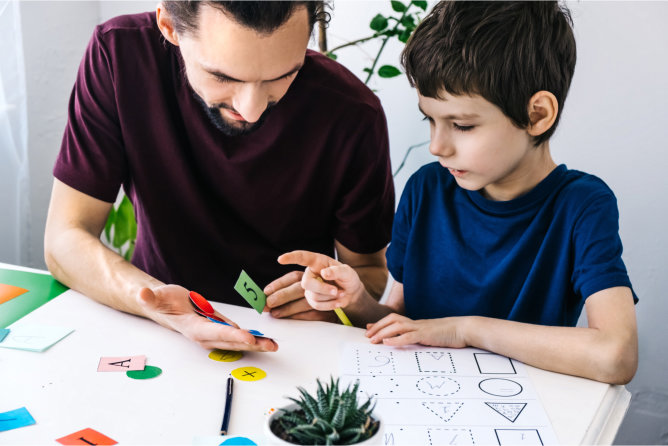 Children with autism are often restrictive and obsessive in their behaviors, interests, and activities. This makes it more challenging for them to communicate which can affect their behavior. Hence, it is common for kids with ASD to behave in challenging ways that are difficult to manage. Behavior therapy in Pembroke Pines, Florida, and behavior strategies can help encourage positive behavior from an early age.
As a business specializing in applied behavior analysis in Broward County, Florida, we will share ways you can encourage positive behavior in kids with ASD:
Be Consistent and Follow Through

When you make a promise, be sure to follow through on the promise and stay consistent. For instance, if you tell your child you will play a game with him if he plays quietly while you work, make sure to keep your end of the bargain. Staying consistent eases anxiety as your child will know what to expect.
Provide Different Options

Providing two to three options can help your child decide on an activity or item without becoming too overwhelmed. You can provide options in different scenarios, such as when allowing your child to pick which clothes to wear or which foods they want to eat.
Establish a Schedule

In addition to behavior therapy in Miramar City, a routine adds more structure to your child's day and reduces anxiety, as they learn to know what to expect. A visual schedule is more effective for kids who have difficulty understanding language. Create a schedule with small illustrations that depict the action and keep the instructions concise.
Behavioral Initiatives is a well-established provider of cognitive behavior therapy in Pembroke Pines, Florida. To learn more about behavior management and ABA therapy for a child with behavioral and developmental disorders, reach out to us.