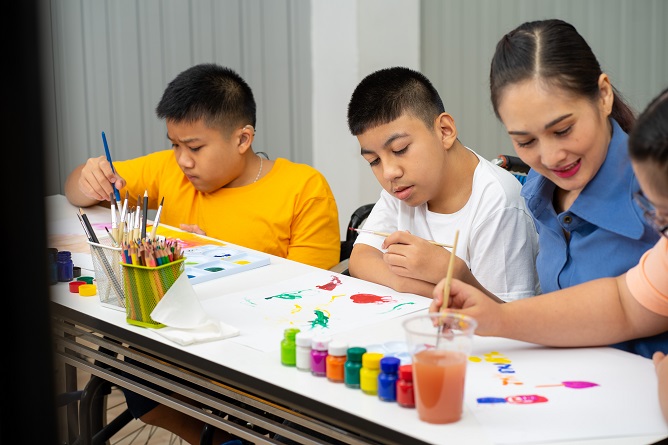 If you have a child with ASD or Autism Spectrum Disorder, it may be best to let them undergo ABA Therapy in Pembroke Pines, Florida. In therapy, your child will be able to engage in different kinds of sensory activities. Sensory activities are calming for children with ASD. They have a significant influence on the early growth and development of children.
Sensory activities can also retain the brain's response to sensory information, allowing your child to effectively deal with unfamiliar sounds, sights, textures, tastes, and scents. As a provider of behavior therapy in Miramar City, allow us to help you further understand the importance of sensory activities for your child with ASD.
Here are some of the benefits of sensory play:
It helps stimulate and improve memory skills and cognitive function.
It helps develop literacy and language skills.
It helps improve communication and social skills.
It helps improve balance, coordination, and fine motor skills, such as running and jumping.
Behavioral Initiatives is a high-quality provider of Cognitive Behavior Therapy in Pembroke Pines, Florida. We aim to help your children and other individuals with autism achieve a much higher quality of life.
With the help of our applied behavior analysis in Broward County, Florida, we will help individuals with autism utilize their full potential and allow them to live their lives to the fullest of their abilities.
If you want to consider behavior therapy in Pembroke Pines, Florida for your child, don't hesitate to contact us today at 754-264-8779. We will do our best to help your child cope with their disorder and use it to their advantage.