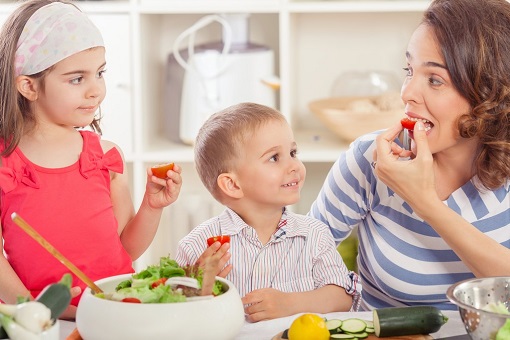 If you have a child diagnosed with Autism Spectrum Disorder and is a picky-eater, know that you are not alone. Studies found that children with autism are five times more likely to have mealtime challenges compared to those who have not. The challenges include extremely narrow food selections, ritualistic eating behaviors, and meal-related tantrums.
So, how can we gently expand the diet of picky eater with autism? Here are four ways listed to you by Behavioral Initiatives, your trusted partner in ABA Therapy in Pembroke Pines, Florida.
Rule out medical problems

Gastrointestinal distress is common among children with autism and many of them can't easily describe or express their distress. Check with their doctor what type of food may cause gastrointestinal distress and how to deal with them.

Take steps toward tasting

To reduce meal-related tantrums, Applied Behavior Analysis in Broward County, Florida suggests for you to take steps toward tasting. Help them explore a new food by gradually licking it before a whole bite. You can also mix the new food with their favorite ones.

Stay calm

Children with autism can taste food more than a dozen times before they're willing to eat it without a fuss. However, be patient as they explore and sample new food tastes. You can get creative in cooking or in presentation, depending on the situation.

Tune into textures

Autism often comes with hypersensitivity to textures. The squishiness of a fresh tomato is a classic example of this. Behavior Therapy in Pembroke Pines, Florida recommends trying chopping or blending such foods to smooth out the offending texture.
Looking for experts in Autism Therapy in Hollywood City? Call 754-264-8779 now!